Transitions can be hard. We're here to help.
The Geauga County Reentry Program is a collaborative effort between Family Pride and The Geauga County Safety Center to help individuals transition and remain in the community. The Reentry program strives to assist people with their needs as they are transitioning back into the community after incarceration. The Transitional Care Coordinator works with program participants to develop goals and assist with the overall coordination of their services, including, but not limited to:
Onsite services
Case management
Employment resources
Education resources
Substance abuse treatment
Peer support
Financial education
Life skills
Parent education
Collaboration with other local community partners
Coaching and guidance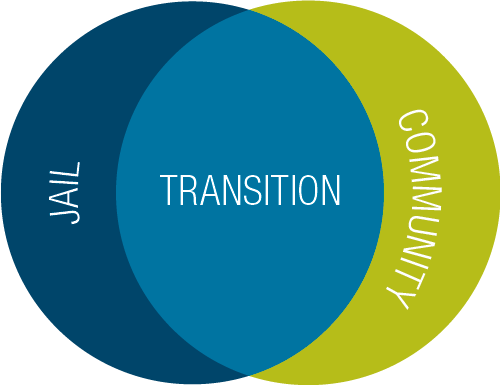 Following release, the Transition Care Coordinator remains involved with the program participants for up to 6 months. This will help individuals meet their needs as they transition back into the community.
Geauga County Citizen Circle
Geauga Citizen Circle is a group of local professionals and community residents that host a monthly meeting to support previously incarcerated community members by assisting them in areas such as: Employment; Education; Housing; Food; Medical Care/Mental Health; Substance Abuse; Family/Marital Issues.
Meetings occur the 3rd Wednesday of each month from 12:00-2:00pm. Meetings are open to any previously incarcerated individual and their family members residing in Geauga County. To schedule an appointment, or for additional questions, please talk to the Transitional Care Coordinator.
Partners include:
Ohio Means Jobs
Torchlight
Geauga County Board of Developmental Disabilitie​s
Catholic Charities
United Way
Ohio Guidestone
For more information, contact our Reentry case manager.
Reentry Coalition
The Reentry Coalition is a group of community members working collaboratively to provide assistance by addressing and reducing barriers and improving access to services that specifically target the needs of citizens and their families who have been involved with the criminal justice system.
The Reentry Coalition can aid individuals and families by providing linkage to housing, transportation, and employment information services. 
For more information, contact our Reentry case manager.