Family Pride Annual Stakeholder Survey FY21
Every year, Family Pride of Northeast Ohio surveys our stakeholders to gain insight on our strengths and areas for growth. In FY21, fifty-four stakeholders responded to the survey. Thirty-two were from Geauga County, fourteen from Ashtabula County, and eight from Lake County. The respondents represent a large variety of stakeholders with our top five being the courts, community partners, referring agencies, Job and Family Services, and the schools.
Areas of Strength
What we are most proud of are the people that make up Family Pride. Our stakeholders agree that our staff are approachable and professional, knowledgeable, and experienced, and clear and effective in our communication. In fact, ninety-five percent of our stakeholders would recommend Family Pride to others. However, don't take our word for it, below you will find direct remarks from our valued stakeholders.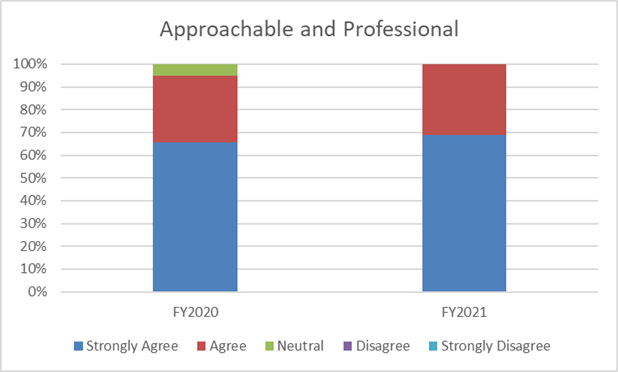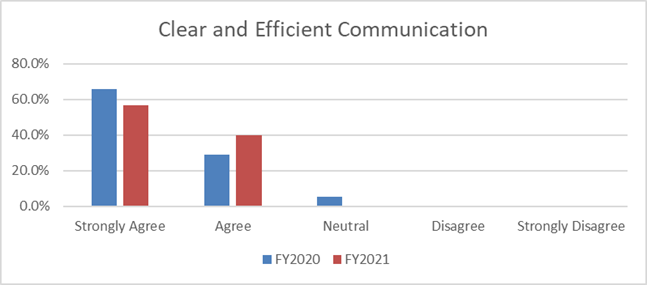 Stakeholder Comments
"Our agency has clients in need of the re-entry services and matters related to the needs of Drug Court participants. Consequently, most of our contact is with Tiffany McNamara. Tiffany is one of the responsive, compassionate, and dedicated people we work with."
"I always get questions answered with a quick turnaround time Staff is very helpful. Communication during the COVID-19 pandemic has been smooth. "
"The feedback I have received back from those I referred has been nothing but positive. The staff are professional and courteous. They set the bar for the rest of the community service providers."
"Family Pride came in last year when we had a suicide in our building. Their calm, professional demeanor was so very helpful as we were all struggling with our own grief. They helped guide us to make the most appropriate decisions and also worked phenomenally with our students."
"Family pride is always willing to do what it can to help the community. Be it responding to an individual need, participating in a community event, or responding in a crisis. We are always appreciative of their assistance."
"I enjoy referring to your agency as they work with the family in the home, that is the most effective and efficient way as you really gain insight to family dynamics. "
"Family pride is an excellent organization that provides many services. I have always been highly satisfied with the professionalism, courtesy, and confidentiality of the team members."
Areas for Growth
The response rate was approximately 10% which is within the average rang compared to the national average (5-30%). What is concerning, and similar to the 2019 stakeholder survey, is the number of surveys receive from Geauga County (38) is significantly higher than that of Lake (4) and Ashtabula Counties (4). It is recommended that prior to the next survey and action plan be developed that includes steps to assure that the number of surveys distributed are representative of the number of stakeholders counties and to increase that overall response rate of those counties.